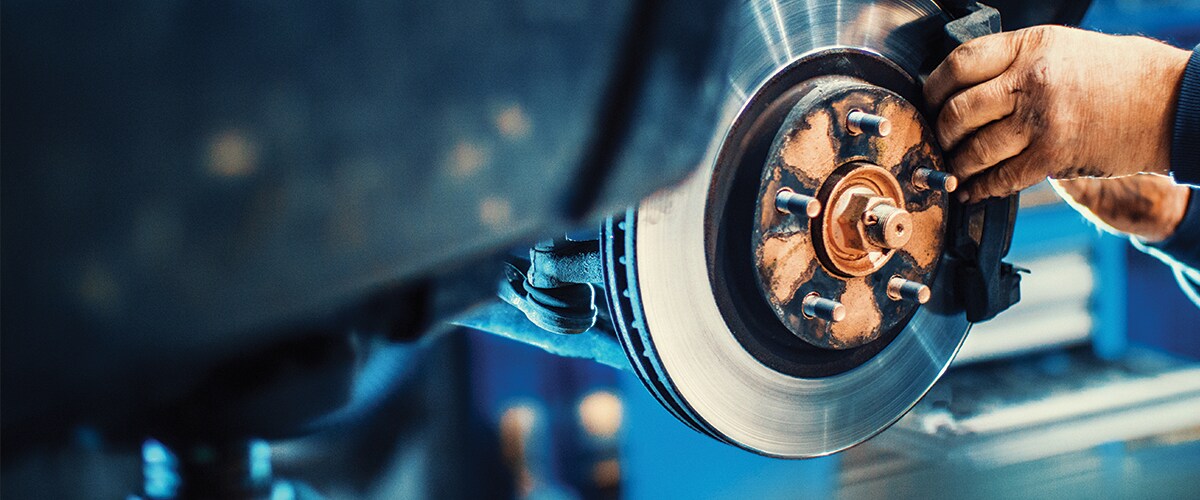 Brake Service Koons Woodbridge Hyundai
Ensuring that your brakes are functioning properly is an essential part of not only your safety but to your overall ride quality, too. Whether you've noticed that your brakes tend to screech when you apply them or you've noticed a certain squishiness about them, Chantilly drivers can look to the Koons Woodbridge Hyundai service team for assistance! Schedule a brake service appointment with the Koons Woodbridge Hyundai service team today!
Brake Shop Fairfax, VA
Our team of service technicians is ready to work with a host of brake-related service needs! Already know that your brake pads are the main problem? Our team of professionals can replace them! If you've left your brakes unattended to for an especially long time and think your brakes might need more extensive repair, our service team is likely ready to help! We'll work on your calipers and rotors if need be! You can't be too careful when it comes to replacing your vehicle-stopping mechanism! Ensure that your vehicle is braking with proper efficiency, schedule a brake service appointment today!
Hyundai Brake Service Washington, DC
Just because we're a Hyundai dealership doesn't mean we only service Hyundai vehicles! Our service team is prepared to service an array of makes and models in the Alexandria, VA area! We do specialize in Hyundai servicing, though! If you're looking for a dealership that knows its way around a Hyundai car, Koons Woodbridge Hyundai is the vehicle for you!
Brake Maintenance Koons Woodbridge Hyundai
Have some questions that you'd like to get answered before scheduling a service appointment? Feel free to contact our service team! We're prepared to help drivers with an array of service needs beyond brake service, too! Call or stop by our dealership to schedule a service appointment!